Leave a Comment
We are excited to announce that as of April 25, 2022, we have moved to a new location. Just a short drive from our former home, our new office is located at 823 Buffalo Run, Missouri City, TX 77489 (see map).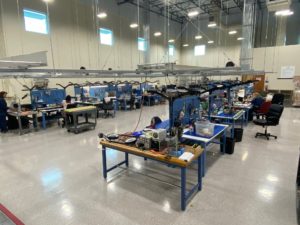 A move is always a big project and we are fortunate that this is a result of expansion in our business, as part of the Ultralife family.
Our new facility allows us to increase our operational capacity and efficiency and provides dedicated space for increased manufacturing and test capabilities.
This expansion will enable us to better meet our customer needs with the same high-reliability products and high-quality level of service we've always had here at Excell Battery. We look forward to working with all of our partners from our new location. If you are ever in the area, please stop by for a visit.
Please contact us for a visit and tour.